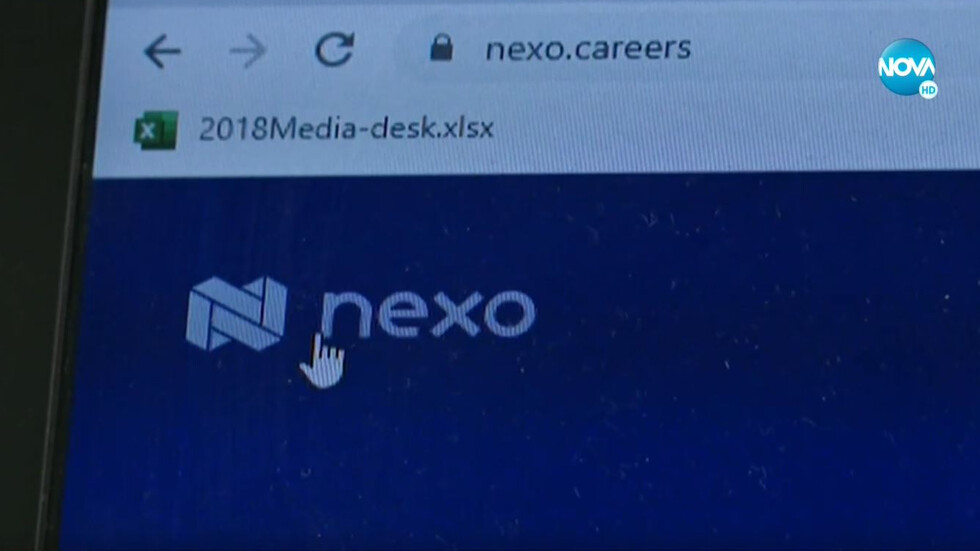 Four people have been charged with participating in a crime group involved in money laundering, tax fraud, computer fraud and unlicensed banking activity
Over 20 witnesses have been questioned in a probe against the Nexo cryptocurrency platform and as some of them have expressed fears for their safety, they will be included in the witness protection programme, Deputy Prosecutor General Borislav Sarafov said Friday. He was speaking at a news conference a day after prosecutors and Interior Ministry officers raided two Nexo offices in Sofia.
Four people have been charged with participating in a crime group involved in money laundering, tax fraud, computer fraud and unlicensed banking activity. Two of them have been released on a bail of BGN 1 million and two others, including the group leader, are still at large and wanted by the police.
Further details
Sarafov said that, according to the Border Police, the two suspects who are still wanted by the police have not left Bulgaria. However, Sarafov said, there is evidence that they are outside the country. Tax audits have been ordered on the four people charged in the case and on individuals and companies connected to them.
The investigation began in September 2022, Sarafov went on to say. It is being conducted by a large team of investigators, prosecutors and officers of the State Agency for National Security. They have found that the Nexo platform has been used from 660,000 addresses to perform over 4 million cryptocurrency transactions worth more than USD 94 billion in total. Evidence suggests that some of the transactions have involved a person implicated in terrorism who has been identified by the Israeli secret services.
Other Nexo transactions are connected to addresses in crypto exchanges associated with various cybercrimes, the Deputy Prosecutor General said. Attempts have apparently been made to manipulate cryptocurrency markets. The Nexo group has conducted 23 transactions via addresses in a Russian crypto exchange which has incurred EU sanctions.
Foreign countries are being asked to provide legal assistance in the case. Bulgaria has been working on it together with the UK National Crime Agency and institutions in the US and other countries, Sarafov said.
Wealthy businessmen
The Prosecutor General's Spokesperson Siika Mileva noted that the suspects obviously have great financial power. "We know that they own very expensive properties in Dubai, the Bahamas and the Caribbean, they own yachts. A search at one location yielded 35 paintings, including works by Picasso, Dali and Matisse. They will be donated to the National Art Gallery in Sofia," Mileva said.
An international financial and technological audit will be conducted at Nexo, she said.
Another source at the prosecution service said that witnesses have spoken about a meeting organized by a former finance minister and held at the Finance Ministry offices in Sofia half a year ago. It involved cryptocurrency trading companies. The authorities are trying to identify the persons who were at the meeting. It was aimed to discuss the possibility for the Borica payment system to handle payments in cryptocurrency.
Nexo to sue prosecution service
In a position to the media on Friday, Nexo said it will sue Bulgaria for the raid. The compensations Bulgaria will have to pay after will be yet another anti-record amounting to hundreds of millions; unfortunately, that will be at the expense of the Bulgarian taxpayer, the position reads. According to the company, the operation against Nexo violates the law and shows the "complete incompetence of those conducting this shameful operation".
The position reads further that Nexo observes the highest international standards to be sure of the origin of the cryptoassets entering the platform as well as of where the withdrawn assets go. After the start of the war in Ukraine, the company undertook strict policies towards the territories and individuals sanctioned over the Russian aggression. Nexo employs over 600 people in Bulgaria, and the company has paid tens of millions of BGN in the form of taxes and insurance contributions.
Comments
According to Prosecutor General Ivan Geshev, the Nexo case shows that the meaning of crime has been redefined. He thanked those who have worked on the case for months. "This case has no parallel globally. It is an example of good inter-agency cooperation, including with foreign partners. I hope Bulgaria makes international news for its achievements," Geshev said.
Toma Bikov MP of GERB-UDF told journalists that a check should be conducted to determine whether Continue the Change has been funded by people linked to Nexo. A former and a current MP of Continue the Change are connected with Nexo, Bikov argued: former MP Alexander Rashkiev was representative of Nexo for Plovdiv (South Central Bulgaria), and MP Nastinir Ananiev is an associate of both a co-owner of Nexo and a Russian national in the Nеftogaz company.
Approached for comment, Ananiev told reporters that he will take to court every single person who damages his reputation and good name, and implicates him in non-existent scandals.