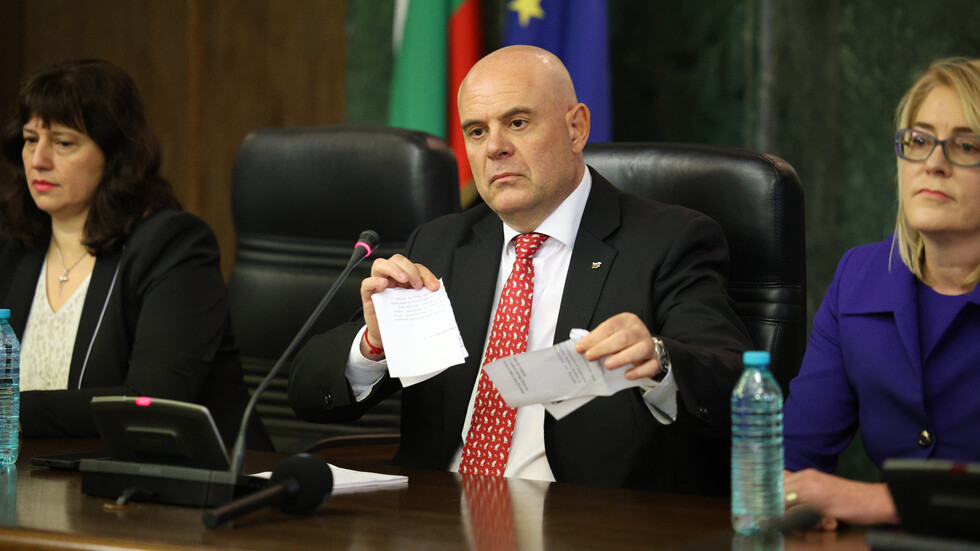 He said that upon his return from the US on Saturday, he received a message telling him to resign by 10am Monday morning
Bulgarian Prosecutor General Ivan Geshev is determined not to resign despite the pressure. At a news conference he held Monday morning after official trips abroad kept him out of the country for over a week, he said he is not going to resign. "I have worked only for Bulgaria and the security of Bulgarian people," he said.
He also said: "I may have made mistakes, said something unwise, but everything has been in the interest of the people."
He said that upon his return from the US on Saturday, he received a message telling him to resign by 10am Monday morning "or else somebody will press Enter for some things, some videos, which is why I should be wise because life goes on". He said he can only guess who the sender was "and what I am sure who they were and whether they are close to a political party, for example GERB or another, I will let you know".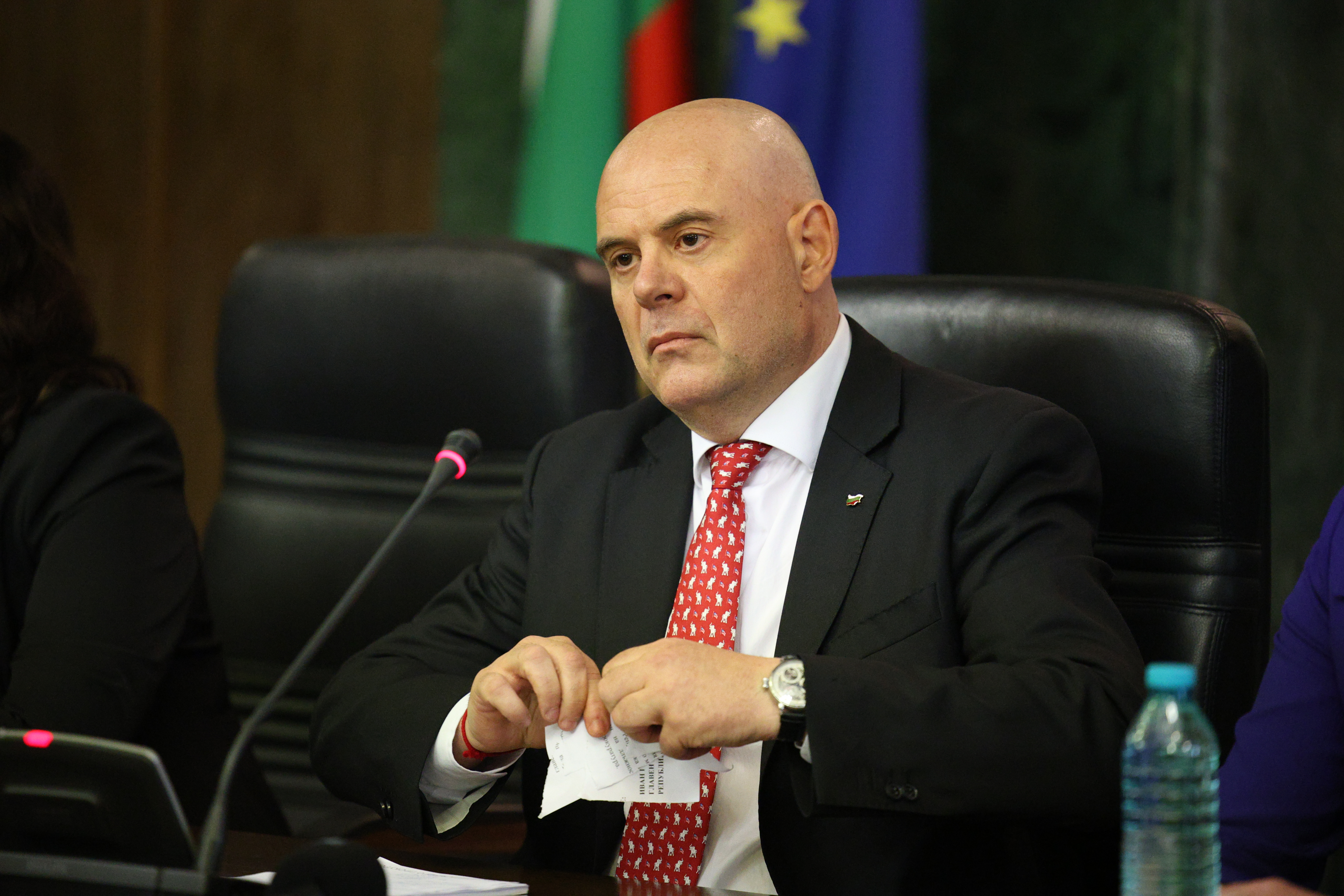 He said: "I am not afraid. I am aware it may sound like a cliche. The fearful die every day, the brave die only once."
In a dramatic gesture, Geshev tore to pieces what he said was his resignation.
He offered a chronology of events which have led to "the attacks of the political mafia, oligarchs and criminals" the way he sees them.
He said that he started off combatting conventional crime and came to investigating terrorism and harmful Russian influences "which nobody had investigated before that and even some former Prime Ministers gave puppies to Putin as a gift". That was a reference to the sheepdog puppy that Borissov gave President Putin in 2010.
He said the work of the prosecution service continued with probing oligarchs, who until then were considered untouchable. "As a result of that, the Prosecution service came under shameless attacks. The political mafia, oligarchs and criminals, and everybody who want to continue stealing, pooled forces."
"I hope today is the beginning of the end of this oligarchic model. Now is the time and I am sure that politicians must leave the judiciary which they have been trying - cautiously to this day but now brutally, flagrantly, violating all European values - to guide in the interest of their own interests, maybe," he said.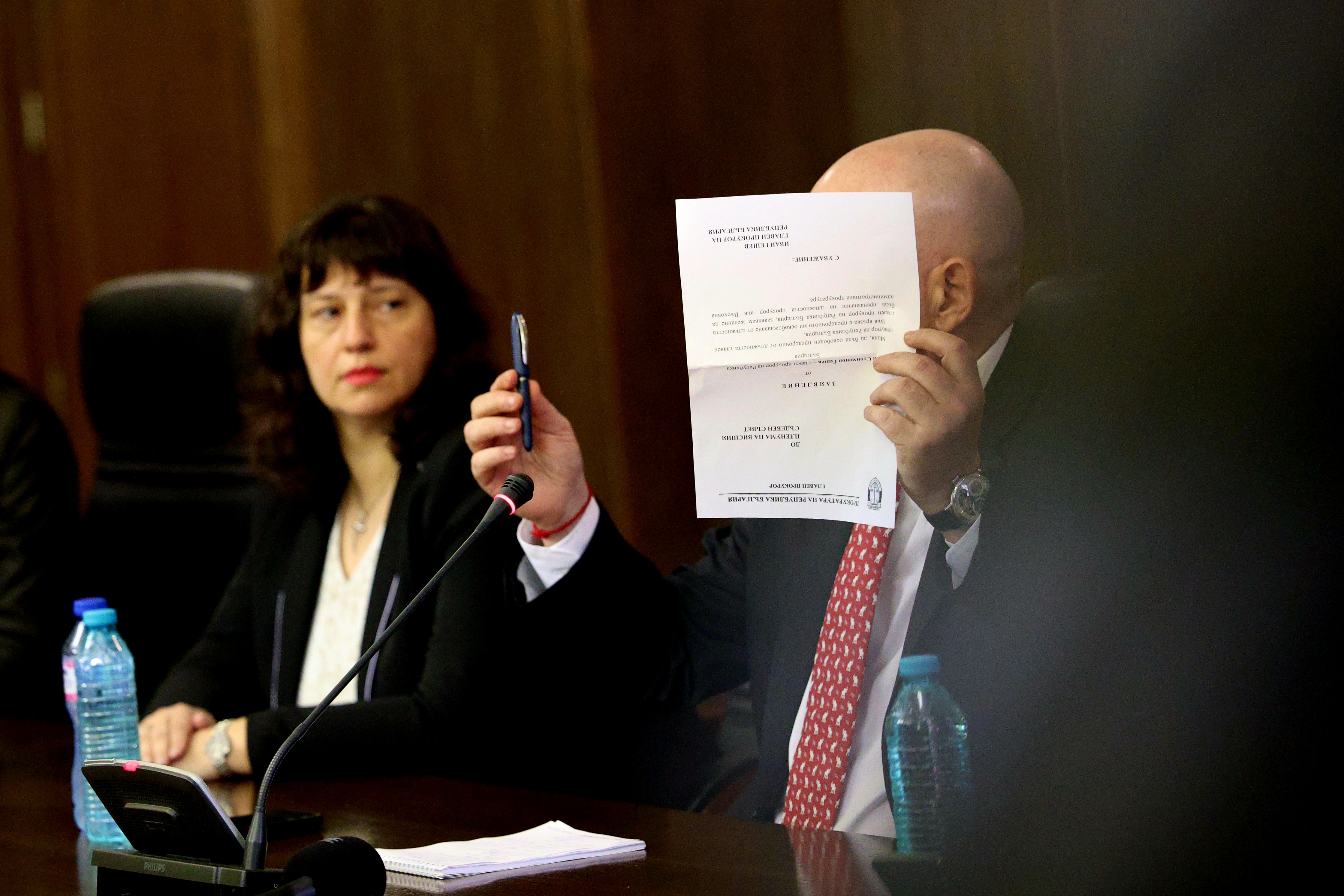 He also said that a month ago he received an offer to become Ambassador in Israel or Turkey. He was told the offer came from GERB leader Boyko Borissov. Geshev said he "did not take the offer seriously".
Bulgaria's Prosecutor General of nearly four years now, Geshev has remained impervious to criticism and stood stable despite persistent attempts to see him removed on various grounds. But that was until early May when he suddenly went in disfavour. The first sign was frictions that appeared between Geshev and his deputy, Borislan Sarafov, over mispresented details about a May 1 blast near the motorcade of the Prosecutor General. Ten days later, the Prime Minister-desgnate of GERB-UDF, Mariya Gabriel, surprisingly said that seeing Geshev removed would be among her priorities. Geshev's staunchest supporters in the Movement for Rights and Freedoms (MRF) hailed Gabriel's plan.
Geshev said Monday that he felt betrayed by MRF.
He repeatedly referred to Borissov in as they would do in legalese, using his full name, "the person Boyko Metodiev Borissov".
He said that the supervising prosecutor in a money-laundering case widely known as Barcelonagate and involving Borissov, has been pressured into closing the case ahead of time. He told the said supervising prosecutor to do as the law says.
Geshev also said that he had a call from a close friend of his that Borissov called him to ask where Geshev's family is. "They are in a friendly country, with a friendly prosecution service. He [Borissov] asked my friend to tell me to stop talking. I thought something was wrong with the man. Then I saw a statement by my deputy Borislav Sarafov [disowning Geshev]. He [later] apologized for it and said there was nothing he could do."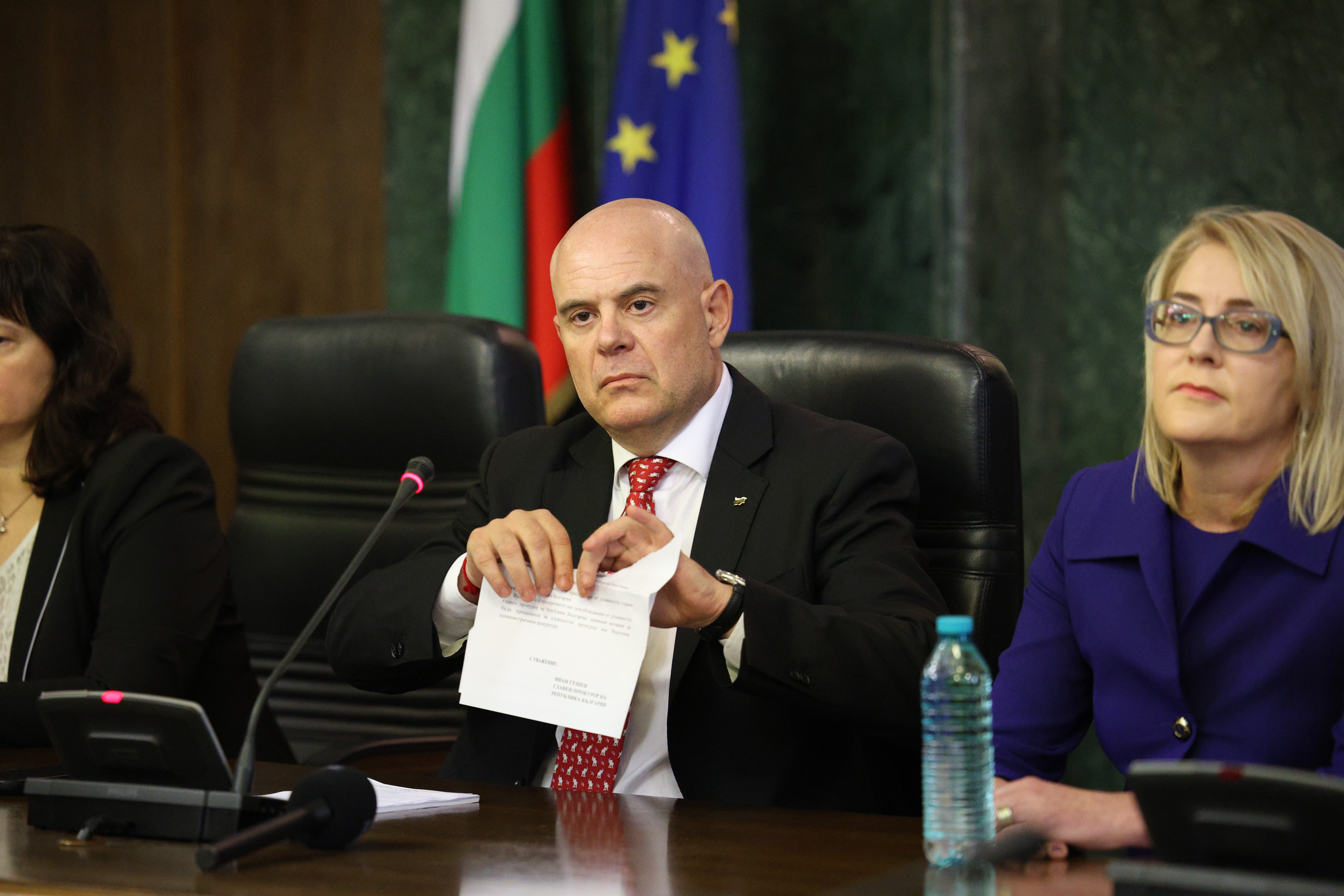 He also said that he has asked Borislav Sarafov to resign or else he would move for his replacement by the Supreme Judicial Council on Tuesday.
Regarding the motion for his replacement from seven of the 11 members of the Prosecutors Chamber in the Supreme Judicial Council (SJC), Geshev pointed out that he had heard rumour about pressure being put on prosecutors to stand up against him. He expressed hope that "there are decent people in the SJC for whom the words 'honour', 'dignity' and 'Bulgarian magistrate' still mean something".
In his words, everything that happened clearly illustrates "the state we live in". "It is clear what kind of political trash we have in Parliament, judging by the statements of some so-called politicians. Very few of them, mostly women, showed what I was speaking about: honour and dignity," Geshev said.
He believes that he has the support of the community of prosecutors and mentioned several regional prosecution services that have vowed to back him. "I have the support of my colleagues, trust me about that. The prosecution service is consolidated. There is always a rat and some mice. With the pressure the prosecution service has been put to, I am surprised it took them that long to crawl out."
He refused to take questions and left the room.
Geshev's speech was laced with declarations of love for his country.
He never mentioned Continue the Change or Democratic Bulgaria, who have been most persistent in their criticism of him over his lack of accountability and overstepping his powers.