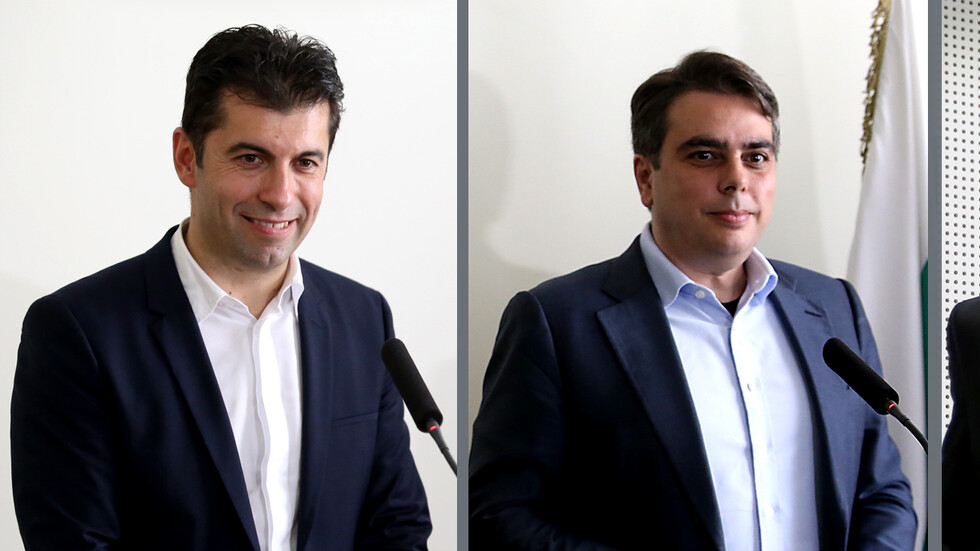 There are four criteria in order to participate in the project
Former caretaker ministers Kiril Petkov and Asen Vassilev presented here Sunday their new political project Change Continues and their ideas for future participation in the political life of the country.

Kiril Petkov said that everyone who participates in Change Continues will have to sign a contract for integrity as a condition for participation, BTA reported.
''We realized that it doesn't matter if you are left or right, the important thing is whether you are honest, this is a huge priority and we are here to start working with honest people,'' he said.

''I believe that in the next parliament Change Continues will have over 121 MPs from the coalition of the honest,'' Petkov explained, specifying that it remains to be seen who this coalition will include.

There are four criteria in order to participate in the project: a career outside of politics, the ability to make the right decisions independently; previous participation in no more than one political party; no involvement in political scandals and signing a contract of integrity, said Petkov.

The former caretaker economy minister stressed that his new formation aims not so much to add anything new, but to continue the change that he worked on in the past four months as part of the caretaker cabinet.

On his part, former caretaker finance minister Asen Vassilev clarified that many parties have called them proposing that Change Continues become mandate holders and the team is currently in negotiations with 7-8 political forces.

Vassilev explained that the idea for the project came when he started working with the 46th National Assembly and saw a desire for change coupled with an inability to reach any consensus. ''We are ready to work with everyone who shares our vision and principles,'' Vassilev said. According to him, the next government will most likely be a coalition one, but the important thing is that people have a choice of who to vote for.

When it comes to President Rumen Radev, Petkov explained this is not a presidential party, but that they have common general principles. ''Our candidate for president is Rumen Radev,'' declared Asen Vassilev in response to a question.

Vassilev also commented that taxes are high enough and there are enough revenues in the treasury to have both normal education and normal health care. The problem is that all control mechanisms are for one reason or another suspended currently and there is no control over how money is spent, he commented. ''If we start paying the real value and demand real quality, we will have a prosperous country that gives everyone an equal start,'' Vassilev argued.