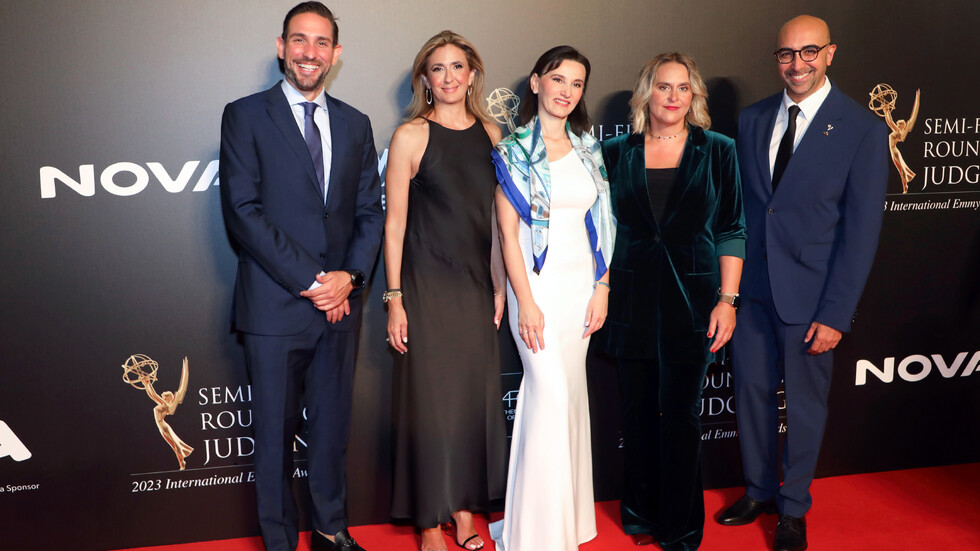 The jury members gathered in Athens and deliberated on nominations
Athens, September 14th 2023. - United Media, leading media company in Southeastern Europe hosted two Semi-Final Judging Rounds of the 2023 International Emmy® Awards in partnership with Nova and the Municipality of Athens.
The jury members gathered in Athens and deliberated on nominations in two categories: Best Performance by an Actress and Best Performance by an Actor.
Well-known directors, actors, producers, editors, TV professionals, and other leading global and regional experts from the world of production, television, film, and art were among the jury members. Nataša Buljan, Director of New Formats Development for United Media and TV Executive at Nova TV Croatia; Vyara Ankova, one of the most popular Bulgarian TV professionals with vast experience in media and television arts; Zrinka Cvitešić, a Croatian film, television, and theater actress; Zrinka Jankov, Chief Editor at Nova TV and Agapi Kefalogianni, Head of the Novacinema channels at Nova Greece were between the jury members who contributed their experience to choose the finalists for this prestigious prize.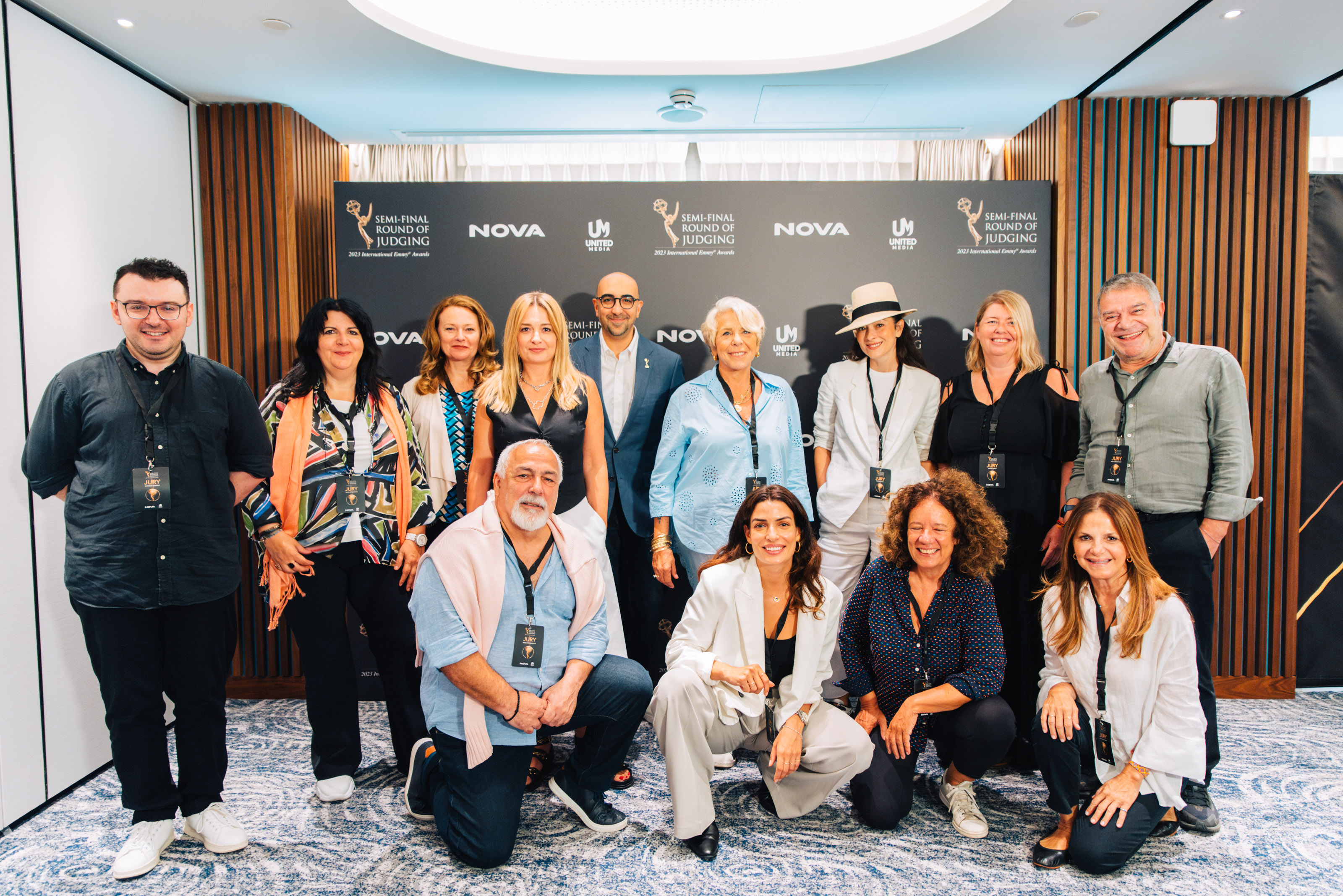 The winners of the 51st International Emmy® Awards will be announced at an awards ceremony in New York City on November 20, 2023.
This is the second consecutive year that United Media, a member United Group, has been invited by the International Academy to participate in the selection and nomination process during the Semi-Finals stage, with last year's event been held in Dubrovnik.
This year's Semi-Finals culminated in a standout event that took place at the Zappeion Hall in Athens, gathering celebrities from the Film, TV and creative sectors, cementing Greece's reputation as a market that develops and recognizes excellence in television.
United Group CEO, Victoriya Boklag said: "Hosting the International Emmy® Semi-Finals for the second consecutive year underscores our dedication to delivering top-tier content to our 40 million viewers across eight countries in South-East Europe. We invest 300 million euros annually in content, 100 million out of which in production, bringing added value to creative industries across Europe. Our focus on high-quality and original content in all our markets sets United Group apart. We are enormously proud to contribute to the country's vibrant cultural sector through another successful partnership with the International Emmy® Awards. Greece is a strategically vital market for our Group where we have already invested 1.8 billion euros. In addition, we are on track for completing by 2027 our announced 2 billion program, 400 million out of which have already been invested. While we are happy of our accomplishments, we are not joyful. All of us at United Group are extremely sadden by the tragic events that took place in Greece. United Group activelly stands by those in need. To this end Nova launched a 1 million Relief program for the affected areas".
On the organization of the selection process, the CEO of United Media Aleksandra Subotic said: "Being a part of the esteemed Emmy Awards jury is a profound honor. Here at United Media, we deeply appreciate the recognition of our industry leadership. Our selection as members of the Emmy Awards jury reaffirms our position as leaders in the media field. Our success is underpinned by an unyielding dedication to excellence - this is not merely a slogan but the very essence of our mission.
As part of our extensive portfolio, we have invested our passion in crafting 40 enthralling series and 7 cinematic masterpieces, all of which garnered acclaim on the global stage. Our work shined brilliantly at renowned festivals such as Cannes and Locarno, and our inclusion in the Emmy Awards jury attests to the exceptional quality of content we consistently produce.
What truly distinguishes us is the international acclaim our series and films have earned. They've not only captivated audiences in the region but have also left an indelible mark on the global landscape. Thanks to our international sales team, our content has been seen by audiences in 50 countries.
We extend our heartfelt gratitude for embarking on this remarkable journey of creativity and innovation with us. The future holds exciting prospects, and we are eager to continue sharing our narratives with the world. Stay tuned for more, as we persistently redefine entertainment for audiences in SEE, always guided by our determined commitment to excellence".
Nathaniel Brendel, Sr. Dr. Emmy® Judging of the International Academy of Television Arts and Sciences, said: "We thank the city of Athens, the Athens Film Office, United Media and Nova for hosting this Semi-Final Round of Judging and bringing together all the jurors. This is an integral part of the International Emmy® Awards competition."
About United Media:
United Media is a part of United Group and the leading media company in Southeast Europe, with a presence in eight countries. With 4,200 employees, United Media produces more than 40,000 hours of original content every year which is distributed to a market of more than 40 million people by leading international operators. Additionally, the company has 55 television stations, 30 web portals, six newspapers, two magazines, and five radio stations. The company builds on this extensive portfolio to offer unique and competitive advertising opportunities.